About incubators
The poultry and eggs that nourish our body as part of a regular diet are sourced from chicks that are hatched in incubators.

What's an incubator?
Incubators are designed to hatch eggs by heating them and keeping them at the right temperature and humidity.
Incubators help the hatching of eggs at a hatchery. The equipment mimics how hens brood their eggs and control their temperature in a natural environment such that the eggs can be hatched under stably controlled conditions.
Steps to Hatching
01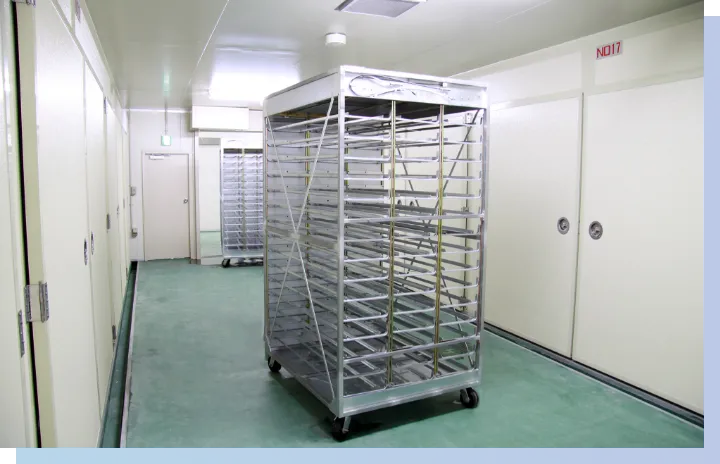 02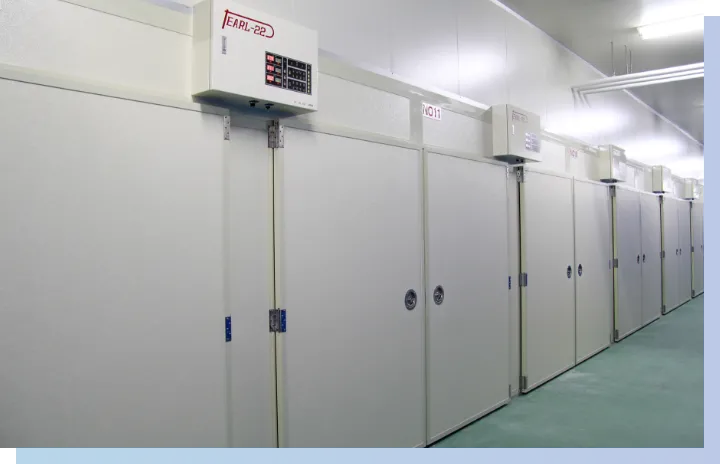 03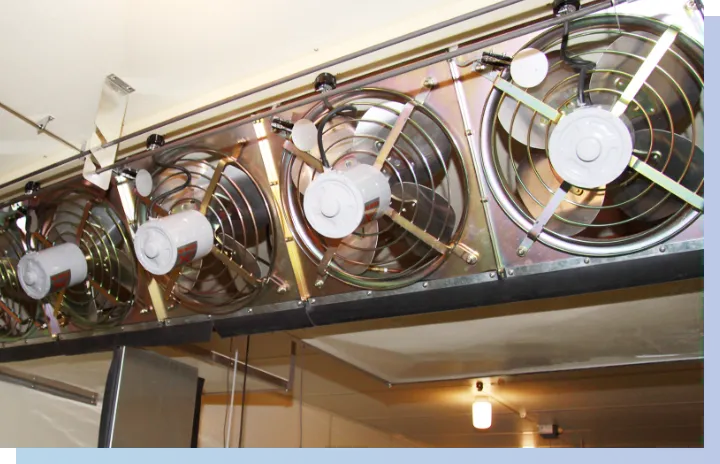 04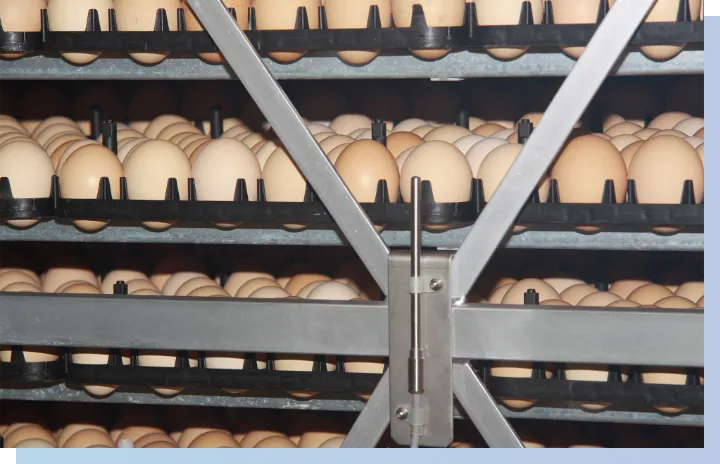 05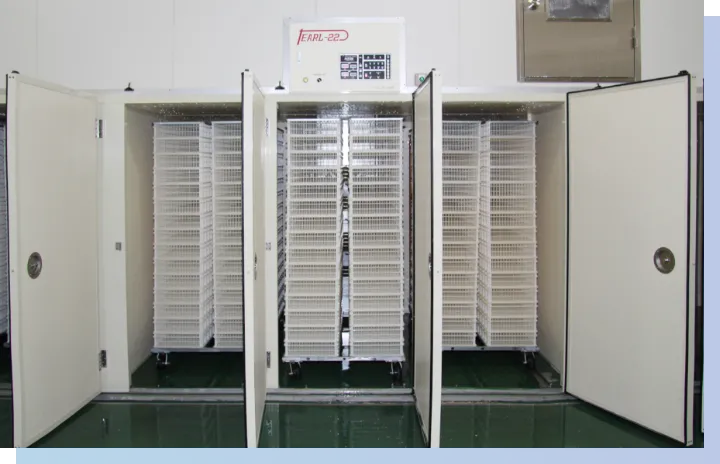 06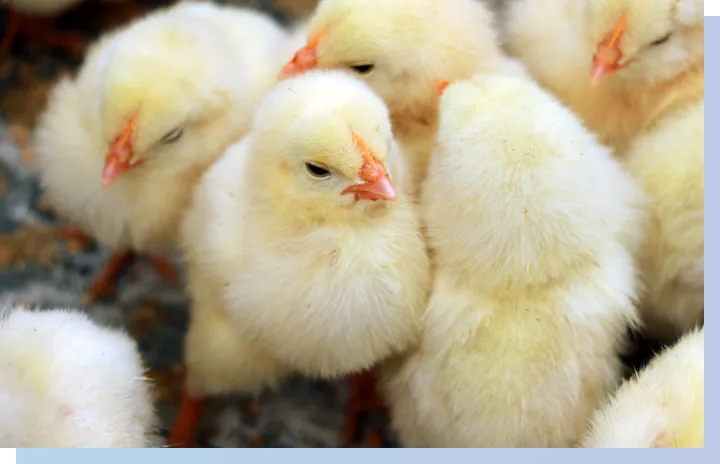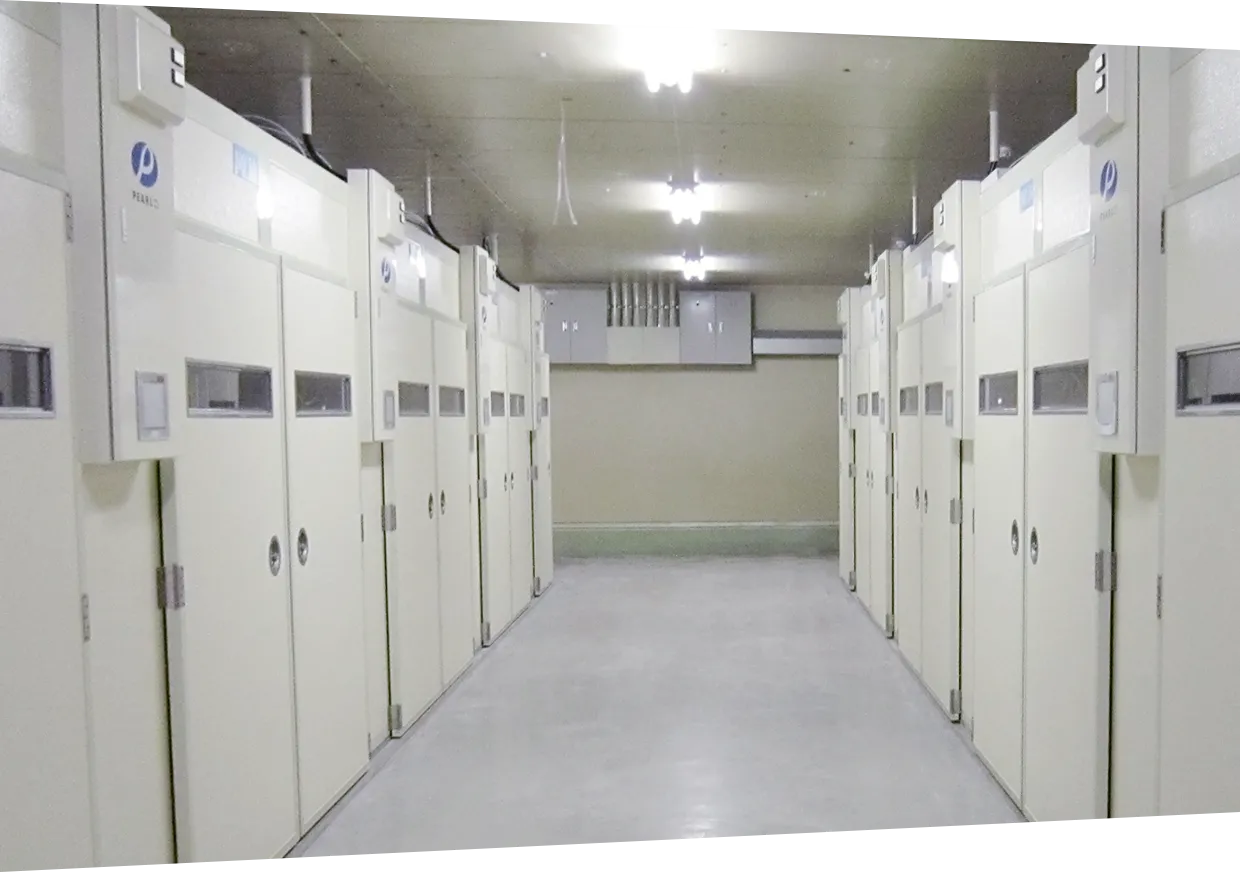 Products
Information is provided below on IP's large-scale incubator systems - over 4,000 units of which have been sold around the world and that are by far the top-selling products in the category in Japan along with IP's freezer and chiller systems that offer superb operability and energy efficiency.