Company
Greetings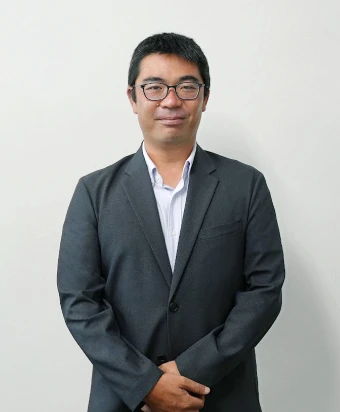 IP delivers new value and contributes to the growth of the industry by leveraging its high technological skills.
On behalf of the entire IP Group, I would like to thank you deeply for your business and support.
IP's steady growth since its founding in October 1975 would not have been possible without the constant trust that our customers have placed in us. This trust reflects our relentless efforts to serve customers as only we know how, by supplying IP incubator systems along with peripheral and chiller systems. We have always adhered to our management philosophy of keeping our customers satisfied while widening their circle and simultaneously contributing to the local communities where we operate, with quality being our top priority. To continue thriving in this industry amid great changes over the years, we have heavily relied on the tremendous support of our customers and stakeholders, for which we are truly grateful.
The environment that surrounds our industry today is still changing, and we must constantly adapt to survive and prosper. In particular, the labor shortage is a pressing issue that we must overcome, which requires a new, innovative value proposition.
In terms of our internal environment, IP's management has been reorganized also. However, we remain committed to quality as our top priority, and to maintaining customers' trust in IP and meeting their needs. To keep tackling new challenges, IP will create and deliver new value by developing, manufacturing, selling, and servicing high-value-added products, thus helping to drive and accelerate the growth of our industry.
Your continued support for IP and its group of companies would be greatly appreciated.
Company Profile
Company Name

I.P.Co.,Ltd.

Head Office

485 Yano,Kokufu-cho,Tokushima-shi, Japan 779-3126

Establishment

October 1, 1975

Business

Manufacturing & Selling incubation and processing equipment for hatchery and refrigeration equipment at poultry processing plant

Capital

48 million Yen

Employee

12(As of August 1/2023)

President

Takahiko Nambu

Group Companies
Access
485 Yano,Kokufu-cho,Tokushima-shi, Japan 779-3126
Tel:
+81-88-642-1752
By car
20 minutes from Tokushima Expressway Aizumi IC
30 minutes from Takamatsu Expressway Itano IC
By express bus or air
20 minutes from Tokushima Station by TAXI
50 minutes from Tokushima Awaodori Air port by TAXI
History
1971
The first large poultry incubators were developed & manufactured under the brand name of "Pearl-22"
1975
I.P. Co., Ltd. was established by Ishii Poultry Agricultural Cooperative as parent company
1983
First special refrigerating and chilling systems were developed and marketed
1984
First Cool System Engineering facility was constructed
1987
2nd Cool System Engineering facility was constructed
1992
I.P.'s Ultra Low-temp. Chilling Technology was utilized at the world's longest suspension bridge, Akashi Strait Great Bridge, Japan
1995
I.P. Co., Ltd. established the liaison office in Shanghai, China
1997
I.P. Co., Ltd. established Shanghai Ishii Livestock Equipment Co., Ltd. to produce "Pearl-22" brand incubators in Shanghai, China
2001
2nd Shanghai Ishii factory was constructed in Shanghai, China
Achieved 1000 sets of incubator sales
2006
3rd Shanghai Ishii factory was constructed in Shanghai, China
2008
Achieved 2000 sets of incubator sales
2011
Achieved 3000 sets of incubator sales
2012
Single-stage incubator's patent was applied
2013
Achieved 4000 sets of incubator sales
2022
Becomes a group company of NABEL Co.,Ltd