Products
HYOTEN CHILLER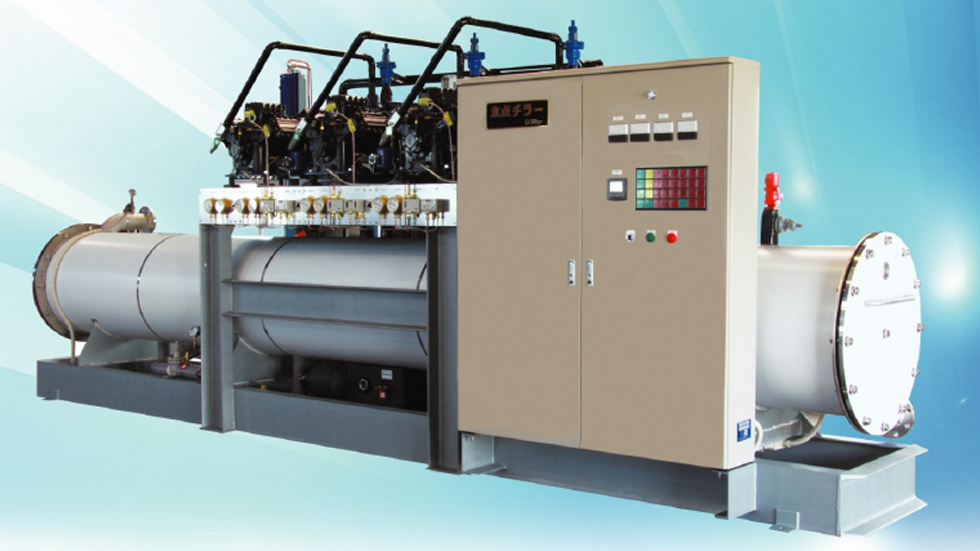 Refrigerant: R404A
Large water chiller : supply the chilled water at 0.5 ℃
Applications
Pre-cooling/cooling poultry carcasses
Pre-cooling/cooling processed food
Advantages
High efficient chilling system
Able to chill the liquid contained foreign materials and small pieces of processed foods by recirculation. Direct circulation type supplies 0.5℃ chilled water.
Hygienic design
Use the stainless steel for the chilling pipes and they contact water directly. Able to wash the chilling pipes easily and prevent to stick dirt inside pipes.
Save Space
The foot print is the least by space-saving rational design . Standard model is furnished with the power panel.
Save Labor
Able to operate automatically with timer.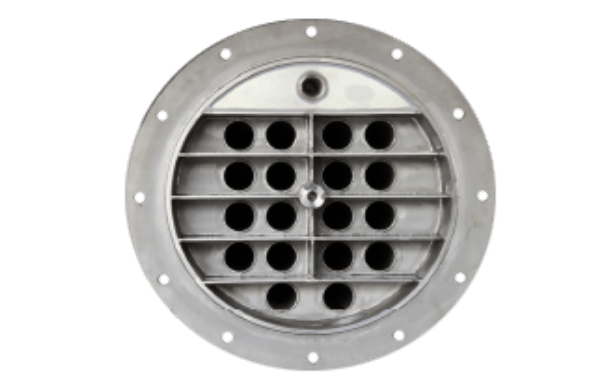 Specification
Model
HTC-U-70H
HTC-U-150H
HTC-U-200H
Refrigeration<kW>
77.5/92
155/184
215/258
Dimension
<mm>
Height
2,200
2,300
2,300
Width
1,750
Length
2,380
4,600
6,000
Weight<kg>
2,400
4,300
5,900
Power supply
Three-phase 200V
Compressor<kW>
30
30×2
26.3×3
Quantity of chilled water circulation<m³/h>
40
80
120
Refrigerant
R404A
Quantity of refrigerant filled<kg>
70
120
200
Piping
Inlet
65A
80A
100A
Outlet
65A
80A
100A
*The refrigeration capacity is in the case of outlet water at 1.0℃ and condensing temperature at 35.0℃
*The standard model is a water-cooled type. Cooling towers are required separately. Please ask us for the air-cooled model.